Friday, December 22nd, 2006
I'm flying out to London tonight. Why? Because I can! Also…my sister, brother-in-law, and nephew live out there. So the wife and I decided it would be nice to visit them over the holidays. Also traveling with us will be the extended Latham and Genetos families.  And we're all gonna be seeing the sights the only way we know how – the American way. Here's our itinerary so far:
1. Party at the Top of the Clock Tower
(Get down by sliding down wire that's connected from clock hand to DeLoreon as seen in the Back to the Future movies.)
2. See Rock City
(See Rock City Crumble)
3. Witness the Taunting of the Guards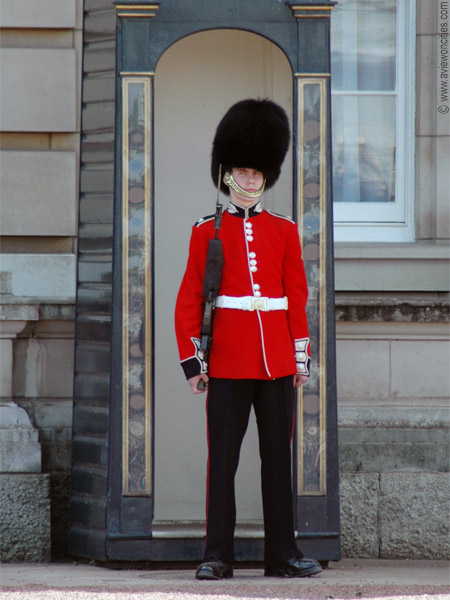 (Start dancing while blaring Cotton Eyed Joe on a boombox.) 
That's it so far. Any other sights we should see?